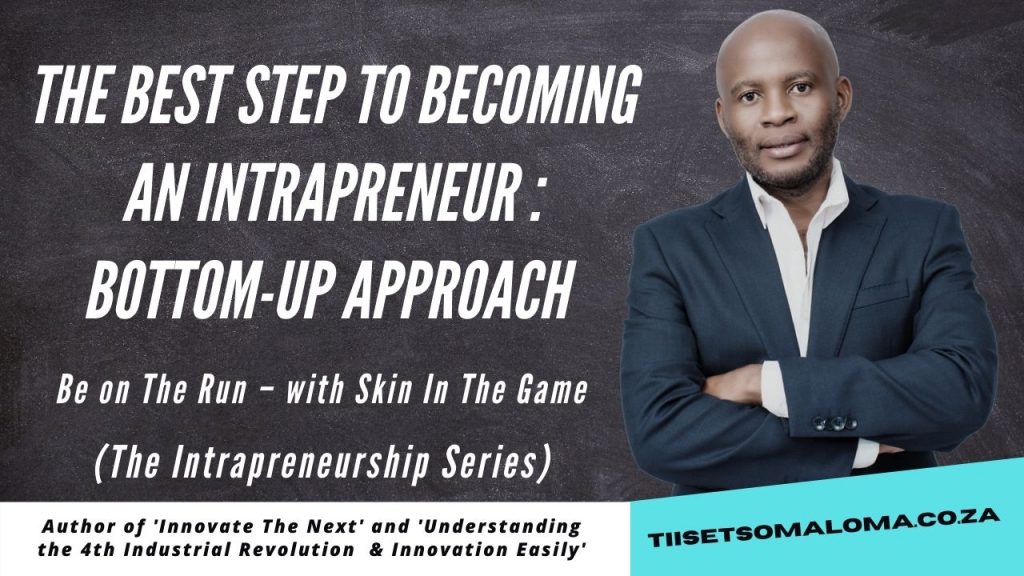 Attend #OneDayInnovationMBA here www.tiisetsomaloma.co.za/events.
– – –
This is part of my Intrapreneur Series – check other articles on the link.
The following here are adapted tips from my 7th book 'Innovate The Next: Success Frameworks to Innovating Products in Any Revolution.'
So you want to be an intrapreneur – i.e. an entrepreneur in your organisation?
This previous article here defines an intrapreneur.
The best step to becoming an intrapreneur: Be a doer outside of employment already – if not start now
This step might be strange to some. I am sure some are saying 'but I came here to find out 'how' and not 'what to be first.'
Read more